Journal Entry:
Mon May 21, 2012, 7:50 PM
Contest!
I am looking for art inspiration. In all honesty, my art skill is pretty lacking, but I really want to make one of my original stories into a web comic. So here's the contest!
Story Plot:
Xan is the 16 year old son of a politician. He is rebellious and does everything he can to try to ruin his father's career. One day, he meets Logan, a 25 year old procurer in the local Red-light District. Xan ends up getting roped into working as a male escort for Logan, but things end up getting out of hand and more than Xan's father's political career is at stake.
Character Description:
Xan: Average height and build. Fairly long, light brown hair. Green eyes. Tends to wear muscle shirts, jeans and hoodies.
Example of Xan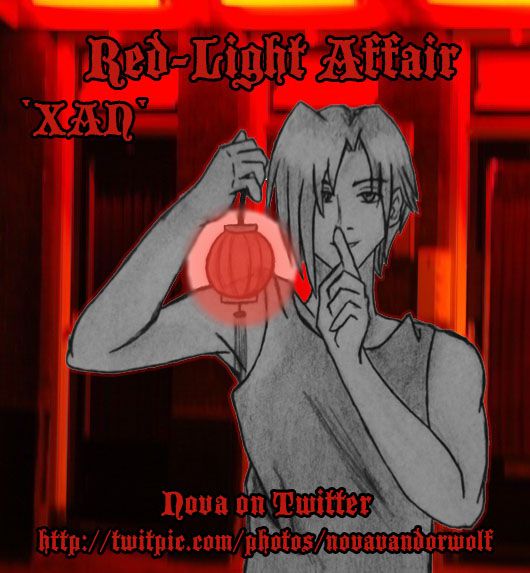 Logan: Short dark brown hair. Brown eyes. Clean-shaven. Always wears suits and designer clothes. About 5 inches taller than Xan, muscular build. Wears glasses, but doesn't actually need them. Smokes quite often.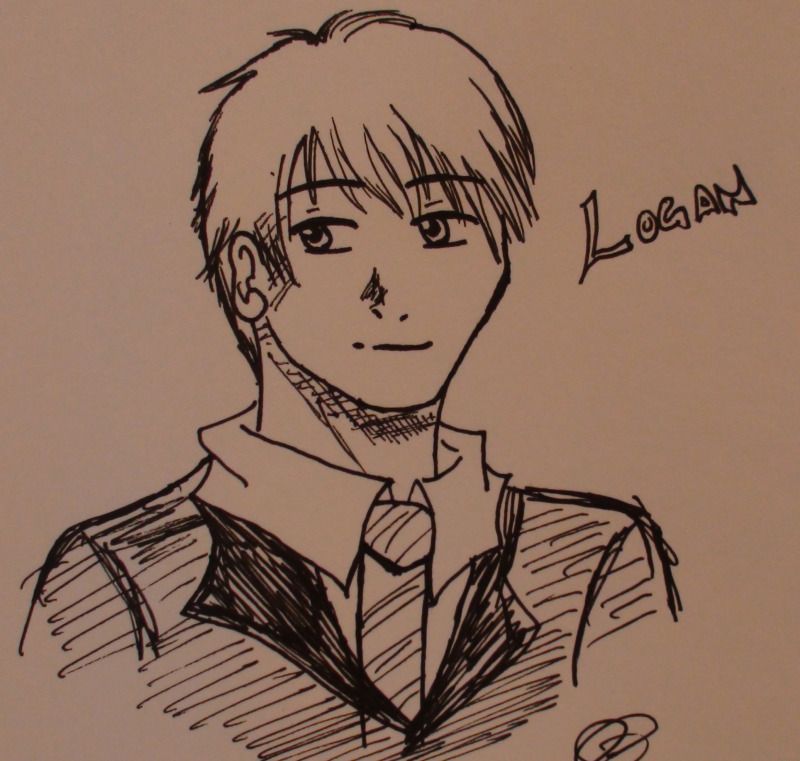 Sorry for the crap sketch XD It was done really quickly on my lunch break.
Draw the two main characters from "Red Light Affair": Xan and Logan. It can be any pose (and, yes, you can draw them paired, but keep it classy) and background you want. Upload them onto DA and leave a comment with the link.
Please! No tracing or using other people's art as a base. This must be original artwork.
The prize will be a limited edition Super Mario DS XL: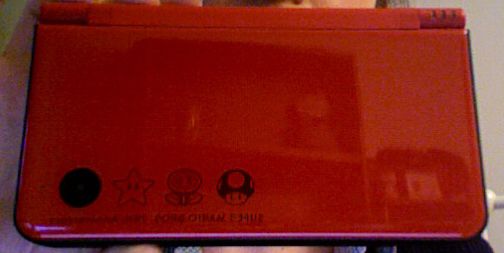 I will be choosing which one I like the best on June 10th. All submissions should be sent to me no later than June 8th.
The winning photo will be used as a cover page for the web comic and all submissions will be uploaded onto the comic webpage.
Feel free to ask any questions

UPDATE
Since I have had a few people tell me that they are interested in the contest, but can't draw, I have decided to open up a second part of the contest. This one is for cosplayers! Seeing how a lot of my watchers are cosplayers themselves, this gives a chance for more people to join. There will be a separate prize for the cosplay entries. I'm thinking the winner gets a choice between:
1. Custom-made Harry Potter cloak (any House)
2. Custom-made Kigirumi (any animal/Pokemon/etc)
3. Custom-made sweater (Kind of like the Team 7 ones I made a long time ago, which can be seen in Kakashi's Bootcamp video on the FDP youtube account)
or something else XD
The rules for cosplay is going to be a bit different. You can cosplay Xan
or
Logan and if you have a friend willing to enter with you, there can be two winners, two prizes. Now, since I don't really have costume designs, you can go with what I listed in the character summaries, but make sure you get the theme of "Red Light". Throw in some red lighting, a lantern, red candles. Be creative! The more creative, the more chance of winning.
The deadline for the cosplay section of the contest will be June 20th and the winner will be announced on June 22nd. Please upload your picture on DA (or Tumblr if you follow me there as well) and send me the link via note (or ask for Tumblr) with the subject: CONTEST
Feel free to ask any questions

Fanime!
So now that I have had time to work on my costumes, here is my Fanime plan:
Thursday:
Bellatrix
from Harry Potter (student version) with
Valdrein
(Sirius),
twinfools
(Remus) and
Heimdallll
(James)
Friday:
Miku
from Duke of Venomania for a photoshoot. I'm doing this one mainly for
Valdrein
since she has been wanting to do this for at least a year... maybe two? XD We have a full group, but I don't know everyone's DAs or if they even have them.
Haruu-chan
will be Luka and
Valdrein
is being Gakupo.
Then
Ranma
from Ranma 1/2 (girl version) with
twinfools
(Ryoga) and my good friends
caineyamiyasha
(male Ranma) and
TerrorSprinkles
(Akane).
In the evening, I will be changing into
Tear
from Tales of the Abyss for fun times with
twinfools
(Luke) and
Malindachan
(Guy). I am super excited for this one since I've had my Tear fabric and wig for 4 years, but never the opportunity to make her.
Saturday:
I'll be doing an early morning photoshoot with
AnachronisticSiren
, which I am stoked for. We'll be cosplaying Good Omens, which is one of my favourite books. I'll be doing
Aziraphale
and
AnachronisticSiren
will be doing Crowley.
After that, I think I'll be changing into
Tear
again. I was originally going to do Pandora Hearts, but unless I pull an all-nighter, I won't have time to finish it. But, we'll see... I might finish something earlier than expected and have tomorrow to make PH.
In the evening, I'll be wearing Nightmare from Alice in the Country of Hearts. We have a big group for this one, too. I know twinfools is being Blood. Valdrein is being Peter White. Haruu-chan is being Vivaldi. Mlarad is our Alice and maggifan is Julius (I believe). I think there are others in this group, too, but not sure XD
Lost some materials and won't be able to finish

I'll be changing into
Yaten
from Sailor Moon Stars. Anyone going to be Minako/Venus? XD I'd love to get some photos together!
Sunday
This is going to be Final Fantasy X day. I'll be wearing
Summoner Yuna
,
twinfools
will be Tidus,
Valdrein
will be Lulu and
shadownet752
as Wakka
After FFX, I'm not sure what I'll be wearing. Maybe Bellatrix, Tear or Ranma again.
Monday
Tales of day! I can't wait! I'll be wearing
Senel
from Tales of Legendia.
twinfools
will be wearing Luke from Tales of the Abyss.
AnachronisticSiren
will be wearing Lloyd from Tales of Symphonia and
Overthought27
will be wearing Yuri from Tales of Vesperia.
Malindachan
might also be joining us again as Guy from Tales of the Abyss.
All in all, I'm really excited for Fanime. Make sure you come say hi if you see me!

Next: Nova Commissions
So I got a separate account for commissions. It was getting confusing sorting through all the notes to find which ones were commissions and which weren't. So if you are interested in a commission-- be it costume, small prop or wig, send me a comment on the request journal here:

Well, that's it!
I'll update when I get back from Fanime

~Nova
Mood: Happy
Reading: Insurgent
Watching: Wedding Crashers
Playing: Tales of the Heroes: Twin Brave
Eating: Mac & Cheese
Drinking: Water